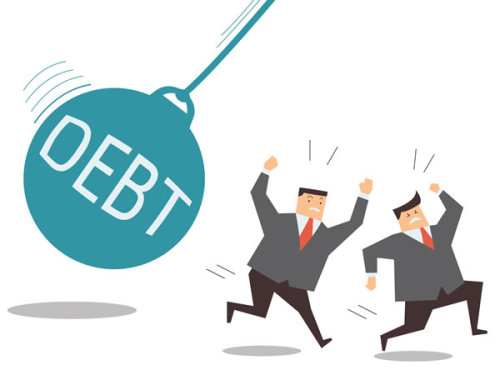 The budget was a "missed opportunity" for Ireland to further reduce its debt pile, Moody's has said.
The credit ratings giant said that by easing up in the Budget, the Government has left the public finances more vulnerable to "unexpected shocks".
Moody's, which upgraded Ireland's rating twice in less than six months this year, said the Government had outlined a "mildly expansionary" Budget.
However, it was "a missed opportunity for Ireland to further reduce its elevated debt levels, which remain a key source of vulnerability".
Moody's also warned that the potential exit of foreign companies as a result of the closure of the 'Double Irish' tax scheme poses a "significant risk to Ireland's growth and fiscal outlook". However, it added that it did not expect that its six-year phasing-out would result in a major exodus of multinationals, especially as the Government is looking to introduce another tax incentive in the guise of the "knowledge box".
"Following four years of budgetary out-performance, we believe the Irish government will meet its deficit target again in 2015," the ratings agency said in its latest credit outlook report.
"However, next year's fiscal easing increases the risk that more challenging corrective measures may be necessary to meet future targets and, more problematically, leaves the country's public finances more vulnerable to unexpected shocks."
The current estimate of the debt at the end of last year was €215.6bn, or 123.3pc of GDP.
In his Budget speech on Tuesday, Mr Noonan outlined that the debt-to-GDP ratio was expected to fall to just below 111pc this year, or €203.2bn, and dip further to 108.5pc of GDP in 2015, although in monetary terms it will increase to €209.9bn.
He said the debt ratio will fall below 100pc of GDP in 2018, ahead of EU requirements.
The Department of Finance is forecasting a borrowing requirement of €6.5bn next year, falling to €3.1bn in 2016. The interest on the national debt alone will be €7.7bn next year.
Mr Noonan also pointed out in his Budget speech that the three main ratings agencies, Moody's, S&P, and Fitch, had all upgraded Ireland, with the S&P as well as Fitch moving the country into the A category earlier this year. In May, Moody's upgraded Ireland's rating for the second time in less than six months, to Baa1 from Baa3.
Irish Independent
CITE: http://www.independent.ie/business/budget/budget-a-missed-opportunity-to-further-reduce-debt-moodys-30670345.html